RIP to the king of pop. Michael Jackson you will forever be missed. I remember as a kid i watched the Beat it video, and the Jam video with MJ and Michael Jordan and i wanted to be just like him. So this is for you MJ! You will forever be missed!!!!
This shirt will be avaiable online very limited quantity. Brought to you by my brotha
Nick Diamond
. Check it out.. More info later on my blog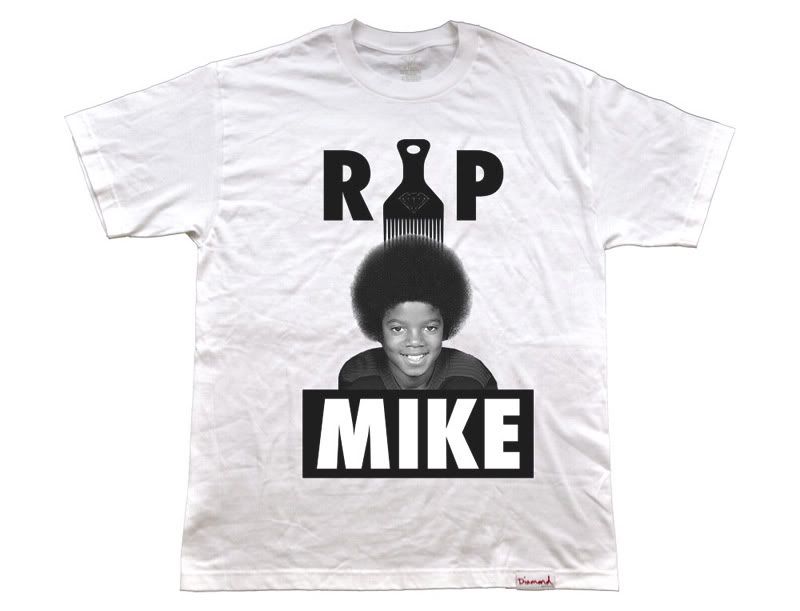 - Tonytones.